Shadow Reflex
The Urban Beautician feels like a real star in the limelight – although not on stage, but nearly everywhere in downtown Sydney. So many cameras are turned towards her, so many eyes are following her! For one day, she returns the pleasure of being esteemed without applause and mirrors the image of her audience.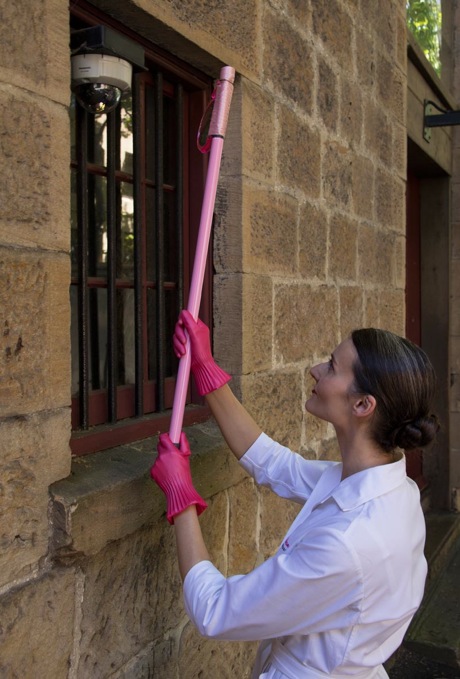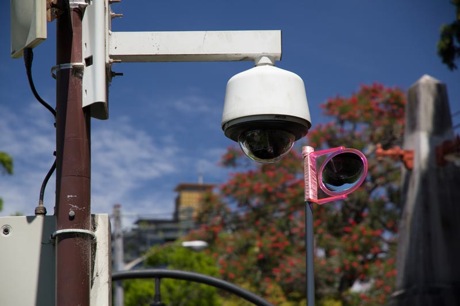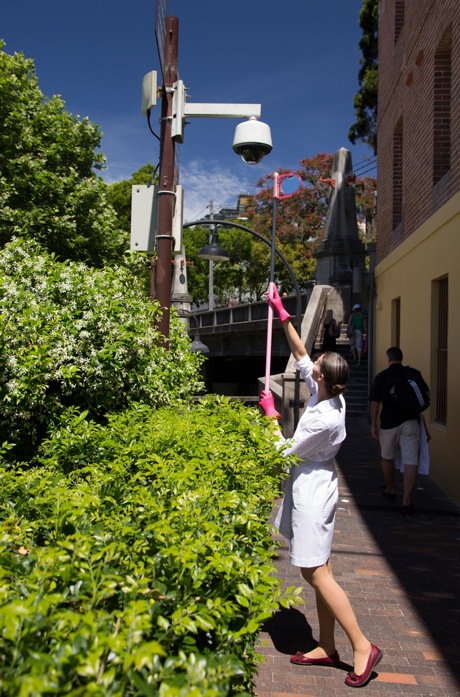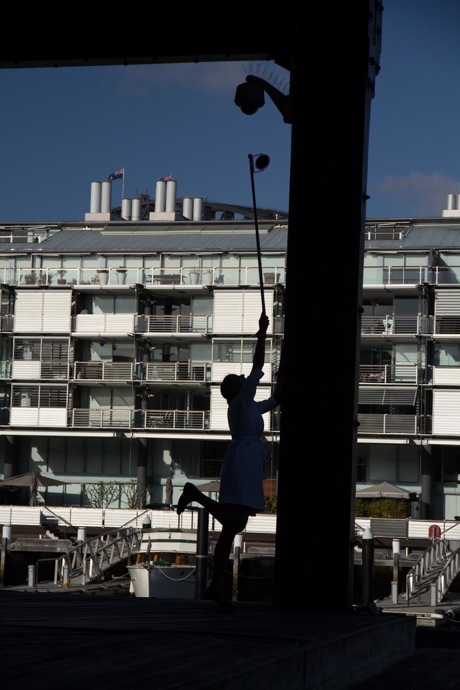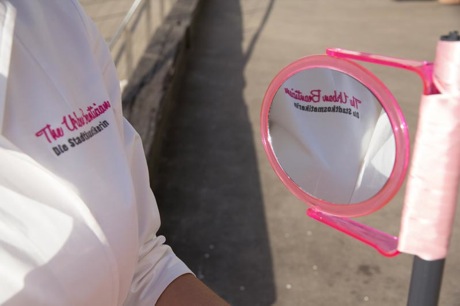 Die Stadtkosmetikerin fühlt sich wie ein Star im Rampenlicht – allerdings nicht auf einer Bühne sondern fast überall im Herzen von Sydney. So viele Kameras sind auf sie gerichtet, so viele Augen folgen ihr bei allem was sie unternimmt.
Für einen Tag kehrt sie das Vergnügen um, ohne Beifall bewundert zu werden und spiegelt das Bild von ihrem Publikum zurück.