Half the Heavens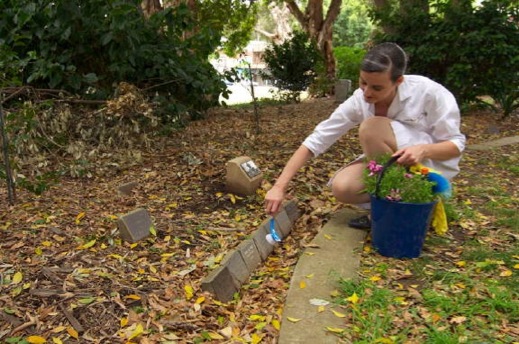 They are everywhere! On eye level, on the ground or elevated, with burning eternal flames and artificial or dried floral wreaths; carved in stone, built as monuments or cast in bronze; they try to attract attention. They loom from the past with their rectangular shapes, often blessed with a cross, dedicated to the Unknown, or labelled with the names and deeds of some hero.
But what actually makes a hero? That he acquiesced to kill other heroes for his country, only to meet his own end?
We honour and praise far too little those who stand up for peace in the world, beginning in their own little universe.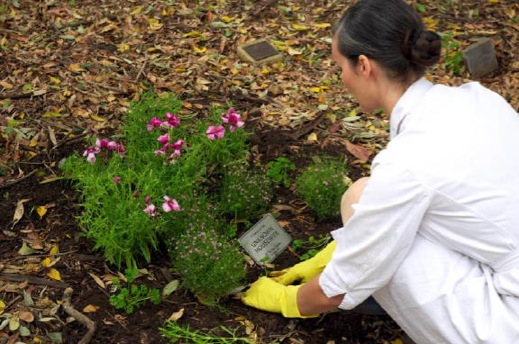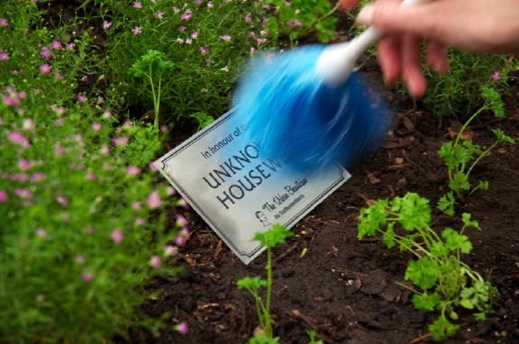 Performance: electrofringe, This is not Art festival, Newcastle, NSW, October 2009
Photography:
Adam Sébire
< back to overview
Die Hälfte des Himmels
Sie sind überall! Ob auf Augenhöhe, auf dem Boden oder weit erhöht, mit ewigen Flammen und mit vertrockneten oder gar künstlichen Blumenkränzen, in Stein gehauen, als Monument errichtet oder in Bronze gegossen, versuchen sie Aufmerksamkeit zu erregen. In der Regel rechteckig, häufig mit Kreuz, einem Unbekannten gewidmet oder mit Namen und der Tat des Helden versehen, ragen sie aus der Vergangenheit hervor.
Aber was eigentlich zeichnet einen Helden aus? Dass er sich bereit erklärt, für sein Vaterland zu kämpfen, Unschuldige und andere Helden zu töten und dabei selbst draufgeht?
Viel zu wenig gedenken und danken wir jenen, die sich für den Frieden der Welt in ihrem kleinen Universum einsetzen.