Slalom for Pedestrians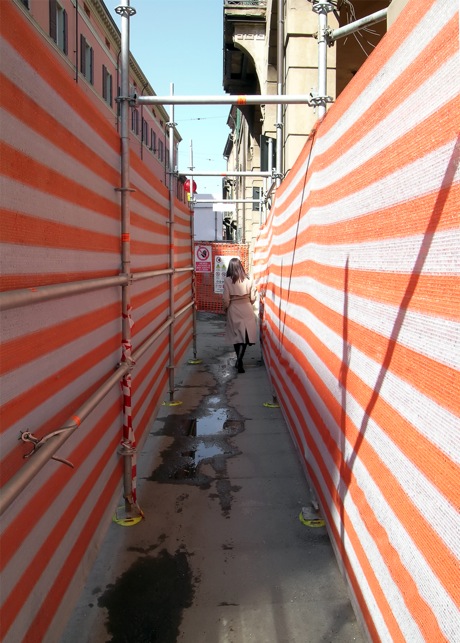 Berlin, Bologna, Braunschweig, Edinburgh, Glasgow, Milan, Puebla 2004-2005)Your view is blocked in each and every direction, and your path is as well: that is how it is when the city is retrimmed, and some shameful buildings are demolished and exchanged by new ones. The ambler does not need to change the side of the street to be beamed to another reality – covering up the familiar surroundings will already do for new perspectives.8 prints on tarpaulin, 4'10" by 6'7"
< back to overview
Passantenslalom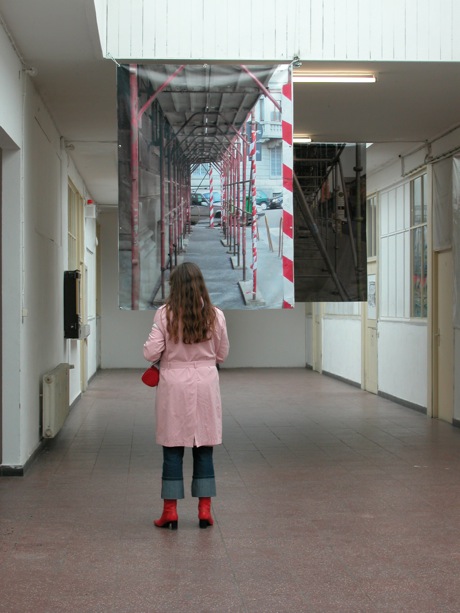 Der Blick versperrt: nach oben, zur Seite oder gar nach vorn – so sieht es aus, wenn im Stadtraum umdekoriert wird und alte Bausünden von neuen verdrängt werden. Der Flaneur muss nicht die Straßenseite wechseln, um an einen anderen Ort katapultiert zu werden, die verhängten Perspektiven auf die vertraute Umgebung genügen schon.


Ausgestellt in "Suitable for Framework", TOTALKUNST, 2005, Edinburgh und WCM Open, 2005, Heidenheim