Who's afraid of red, blue and white?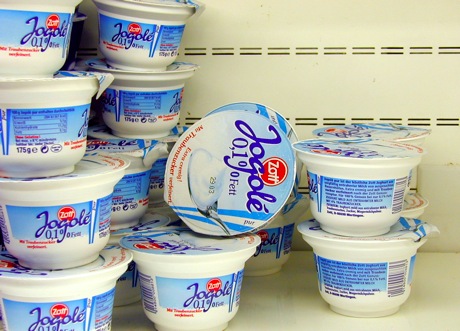 Roses are red and violets are blue; snow is white and really everything has its own hue. Packages for processed food are typical in their own right, but the combination of red, white and blue, all tastes are gathered: bitter and sweet, salty and sour.
< back to overview
Eine Datenbank mit rot-weiß-blauen Lebensmitteln umfasst 256 Posten.
Zu einzelnen Datenblättern gibt es ein Quartettspiel.