5 Years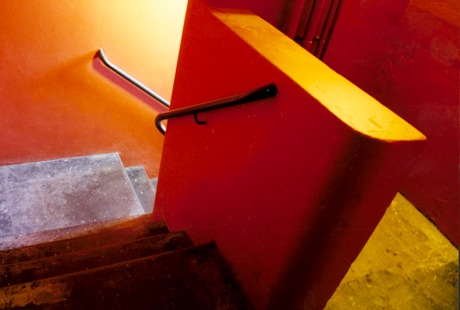 In this interactive narration, Mary, the protagonist is in a mental hospital. The story is divided in different parts, which follow each other in a random way. There are five pathways, but they can be combined between every sequence.
Mary is never seen on the screen, but one hears her voice, talking to herself, remembering parts of her life. Her voice seems to be far away, sad and empty, without any emotions.
Divided in 5 Scenes, the short movies in each scene are giving a short impression of her surrounding.
Exhibited: Newspace gallery Sydney 1999
< back to overview
Diese Arbeit entstand während eines Studienaufenthaltes in Australien am Sydney College of the Arts. Das Gebäude war ursprünglich ein Sanatorium für geistig Verwirrte. Fotografisch, filmisch und interaktiv erzählt diese Random-Story die Geschichte einer Insassin, die als Vergewaltigerin verurteilt wurde.